200hr Yoga Teacher Training, Vinyasa and Restorative, Cusco
abril 5 @ 7:00 am

-

mayo 4 @ 7:00 pm

$.2.550
Pachananda Yoga
Vinyasa & Restorative
200hr Yoga Alliance Teacher Training
Cusco – Peru
Our closest training:
April 5 – May 4 – 2019
Our next trainings :
July 2 – August 1 – 2019
September 28 – October 28 – 2019
January 24 – February 23 – 2020 
Deepen your yoga practice and step into the role of teacher while dedicating yourself to your own Joyful Awakening. Enter the time-space of Spiritual Bliss, Pachananda, to reveal your authentic self and the gifts you have for the world.
Highlights
This training takes place in Cusco, Peru –
Epicenter for the Awakening of Consciousness
Highlights of the four week training include:

* Learn to teach both Vinyasa and Restorative styles
* Energy Anatomy; Chakras, Nadis, Aura, Bhandas and more
* Ayurveda; Yoga Nutrition/Diet and Self-Care
* Intentional Excursions to Sacred Sites
* The Art of Adjustments
*  Q'ero Shaman Andean Offering Ceremony
* Yoga Alliance 200 hour Certification
Program Objective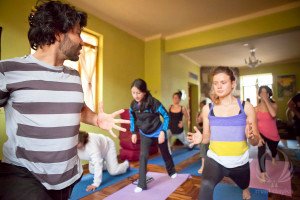 To train yoga teachers in Vinyasa and Restorative styles, in accordance with Yoga Alliance Standards, with the theme of Joyful Awakening through the practice of yoga and teaching yoga. This supports Healing House's mission of guiding people into their centered hearts through intentional practices, encouraging them to listen to their inner wisdom and trust that it not only guides each of us but also allows us to live our bliss as our greatest service to the whole. We also emphasize yoga as lifestyle, with this training as a commitment to your spiritual path.
Your Trainer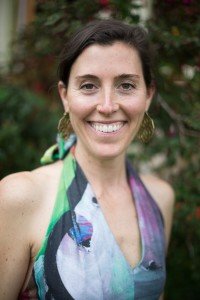 Niki Coate 

Healing House founder and Pachananda lead trainer, is passionate about connecting to the wisdom of the heart, and letting that guide both our yoga practice and our lives. A student of yoga for the past 16 years and a certified yoga teacher for  more than eight, Niki's stylistic influences include: Anusara, Ashtanga, Vinyasa variations, Iyengar, Yin and traditional Hatha. She loves serving as a coach to new teachers, helping them find their personal voice and style. In addition to her experience as a yoga teacher, Niki is a student and teacher of philosophy and literature, as well as a Reiki Master Teacher and energy medicine teacher/practitioner.
Also Included
* Individual Mentorship by one of our staff
* Teaching to Special Audiences
* Guided personal "Authentic Action" project
* Co-creation of our Yoga Fest and party
* Offering your Dream Class to the world!
Daily Practice

* Guided Meditation and Asana, both Vinyasa and Restorative
* How to build and teach classes
* History and Philosophy of yoga
* Workshops on Alignment
* Pranayama, Mudra, Meditation and Mantra
* Class Intention, Theme, Sequencing
* Finding your Personal Teaching Style
* Getting started in the business of yoga
* Empowering yourself as a teacher
* Physical Anatomy and Physiology
* Sacred Texts: The Vedas, The Yoga Sutras; Bhagavad Gita
* Eight Limbs of Ashtanga
* Dharma and Karma
* Yogic Lifestyle
* Ethics for yoga teachers
* Class observation and practicing teaching
Practical Information
Training Price:          $ 2.550 USD
* including 4 week training, shared housing and meals (3 vegetarian meals per day, 6 days per week).
This price includes the complete package as described above.
Next dates:  July 2 -August  1 – 2019  ,  September 28- October 28- 2019 ,  January 24-February 23 -2020
Not Included:
* Flights
* Personal expenses
Extra Options
Stay at Healing House during your weeks of training to receive the benefits of our transformational and supportive space. Not to mention being on site, avoiding the busy Cusco traffic, and enjoying the peace and quiet of our garden.
* Shared accommodation – Mixed or girls Dorm:     $ 2.550 USD Package price
* Private room – with shared bathroom :                    $ 2.700 USD Package price
* Private room – with private bathroom:                    $ 2.850 USD Package price
IMPORTANT: Starting  July 2019,   there are new prices:
* Shared accommodation – Mixed or girls Dorm:     $ 2.700 USD Package price
* Private room – with shared bathroom :                    $ 2.850 USD Package price
* Private room – with private bathroom:                    $ 3.000 USD Package price
For more information and sign ups, contact Marie at

info@healinghousecusco.com