Bio:
From: CHILE
Languages : Español , English (Basic)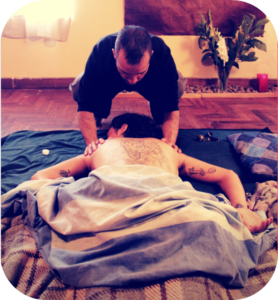 AYURVEDIC MASSAGE
The massage varies from deep to superficial and follow the flow of energy channels, nerve pathways and hair growth.  Before the Ayurvedic massage, the therapist focuses their energy with a brief balancing meditation and may recite a prayer. Like a hypnotic dance, the therapist synchronises their breathing with the recipient in order to maintain a deep interconnection. 
SOUND HEALING
An organic space where you can receive healing through sound, music and meditation. To connect with your true essence. Experience a symphony of healing tones with high vibrational, pure, sacred sound of Alchemy Singing Bowls for inner harmony, opening of heart chakra to greater love, divine radiance + more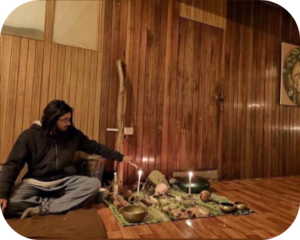 REIKI
It is a method of energy transfer to facilitate the physical, emotional and spiritual well-being of people. It is done by the laying on of hands to redirect the energy between the chakras and rebalance the organism.