Pachānanda THRIVE! Retreat Immersion into your Most Radiant Self!
New Dates:
April 03 -08 2021
This retreat takes place during the Portal Days of the 13-Moon Calendar, increasing potential for breakthroughs.
Nourish & restore while opening the pathway to your highest potential.
Anchor in a new model of being.
Release limiting beliefs.
Upgrade your reality.
Remember how to THRIVE.
THRIVE—This immersion into your most radiant self is a journey into freeing yourself from whatever is holding you back, and then stepping into a new way of being.  We will use a variety of techniques to peel back the layers and discover a more empowered version of life.  We will work with Breathwork Techniques, Hatha and Kundalini Yoga, Meditation and Visualization, SacredDance journeys, Cacao ceremony, Freeing Voice, and more.
All in our stunning retreat center in the mountains above Cusco, Peru, one of the most powerful places on earth to realize your true potential.
Your investment supports our vision for a more conscious world!
This retreat is a fundraiser for Healing House Cusco and its Pachānanda School and Retreat Center.
Invest in yourself AND also help create a better world!
Includes:
7 days/6nights lodging

3 vegan super-food meals per day

Daily Yoga/Meditation Classes

Daily Workshops & Ceremonies

1 Personal Reading/Spiritual Coaching Session

3 personal therapies: Massage, Reiki and Theta Healing

Excursions to local sacred power sites.
Your head coach during the retreat: 
Niki Coate – a certified Yoga Teacher and Reiki Master – believes in a well-rounded and creative approach to healing and spiritual growth. As founder of Healing House, Niki's mission is to help you explore your creative energy and develop a fulfilling life for yourself. Her unique style of energy work draws upon her background in writing and the study of literature and philosophy, as well as her work as a singer-songwriter.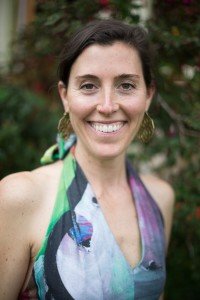 Location: 
During this retreat, you will be staying at Pachānanda – Healing House´s Retreat Center in Cusco, just above the historical center located in beautiful nature and next to ancient inca ruins (village is called "Tambillo").
Please book your flight to arrive at Alejandro Velasco Astete International Airport (CUZ).
We can arrange a pick up from the airport for you with our trusted driver for an additional cost of 50 Soles/17 USD.
Your stay in Cusco before or after the Retreat: 
You are welcome to stay in one of our rooms (private or shared) in our mainhouse in the historical center of Cusco (San Blas). To reserve your room please contact us via email (info@healinghousecusco.com) or via whatsapp or call at our reception (+51 943729 368).
How to reserve your spot for the Retreat:
Get in touch with us via info@healinghousecusco.com and pay a non-refundable deposit of 30% of the full cost via paypal (healinghousecusco2@gmail.com; please cover the fee or use the "send to a friend" option) or cash at Healing House Cusco. Please pay the rest of the money cash on the first day of the retreat. We do not accept credit or debit cards.