Dance.
Deeply heal and connect.
Dance.
Free yourself. 
Dance.
Learn to thrive.
Dance.
Create a new reality.
Dance.
Change the world.
 
Next Dates:
Nov 15th – 30th 2020
May 11 – 26 2021
Sept 7 – 21 2021
Price:   1850 USD (shared accomodation, private rooms available for additional cost)
The Pachānanda School of SacredDance teaches embodiment and dance as energy medicine.   Participants experience and learn to host different styles of dance meditation and breath work; these powerful techniques help people to heal, connect, journey and thrive.  This program also includes excursions to nearby sacred sites, as well as a range of workshops designed to enhance the dance meditation process. All in our stunning retreat center—built exactly for this and purposefully located among the sacred mountains and energy power centers of Cusco, Peru.
 Come to dance, leave transformed.
Includes:
SacredDance Training and Initiation (incl. Certificate as a Facilitator)
Daily Yoga classes
3 x per day high-vibe vegan and vegetarian food
15 nights accommodation in Healing House´s "Pachānanda School and Retreat Center"
Excursions to Sacred Sites
Amazing, peaceful surroundings
Themes and experiences:
New moon opening circle
Inhabiting the body and setting intentions
Sacred space, ritual and intention
Exploring breath techniques, pranayama and somato respiratory integration
Movement techniques and styles
Dancing to charge the chakras and aura, "Hoja de Coca" dance, Dancing the Andean archetypes, Manifestation and gratitude dance, Experience rebirth, memory, and astral travel through dance, The heart and healing dance, Channeling dance
Andean offering ceremony
Discovering archetypes
Working with dreams
Exploring music, music selection and making mixes
Cacao and the heart: a workshop and ceremony
Exploring voice and percussion
Creating and facilitating the experience – Practice facilitating with support and feedback from staff
Full moon journey: empowerment and initiation dance
Excursions to sacred sites

Personal mentoring and holistic therapi

es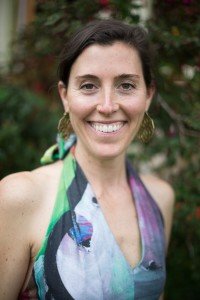 Your Teacher: Niki Coate – a certified SacredDance Teacher, Yoga Teacher and Reiki Master, believes in a well-rounded and creative approach to healing and spiritual growth. She helps facilitate the different levels of your experience by offering a blend of Dance Techinques, Yoga, Reiki, Meditation, and creative exercises specifically catered to your particular needs. As founder of Healing House, Niki's mission is to help you explore your creative energy and develop a fulfilling life for yourself. Her unique style of energy work draws upon her background in writing and the study of literature and philosophy, as well as her work as a singer-songwriter.
During this retreat, you will be staying at Pachānanda – Healing House´s Retreat Center in Cusco, just above the historical center located in beautiful nature and next to ancient inca ruins (village is called "Tambillo"). Accomodation is in shared rooms for 3-4 persons.
Private Single or Double Rooms are available for an additional price on request. Please get in touch with us.
Please book your flight to arrive at Alejandro Velasco Astete International Airport (CUZ). We can arrange a pick up from the airport for you with our trusted driver for an additional cost of 50 Soles/17 USD.
Your stay in Cusco before or after the Retreat: you are welcome to stay in one of our rooms (private or shared) in our mainhouse in the historical center of Cusco (San Blas). To reserve your room please contact us:
How to reserve your spot for the Retreat: get in touch with us via info@healinghousecusco.com and pay a non-refundable deposit with your reservation of 600USD via paypal (healinghousecusco2@gmail.com; please cover the fee or use the "send to a friend" option) or pay your deposit cash at Healing House Cusco (in case you are in Cusco already).
Please pay the rest of the money cash on the first day of the training. You can also pay the full amount until 14 days before the training to our paypal account.
We do not accept credit or debit cards
ADDRESS:
Qanchipata 555 -San Blas, Cusco, Peru
OPENING HOURS:
Monday to Saturday 8am – 8pm
Sunday 9 am – 5pm
CONTACT MAILS:
SOCIAL MEDIA:
.