Virtual Pachananda Yoga Teacher  Training 
Vinyasa & Restorative
In cooperation with Healing House Cusco
July 18th – August 29th 2020 (200 hrs)
(Can be completed until June 30 th)
Online Promotion Training Price: $ 1175 USD
(usual price for  our in-person YTT in Cusco: $2700)
Due to the changes in the world with COVID-19 we decided to offer our YTT in July 2020 as a complete virtual training – still fulfilling the Yoga Alliance standards and therefore Yoga Alliance certified. Means, having completed the training, you are allowed to teach worldwide!
The mix of live-sessions and pre-recorded lessons we offer in this training, gives you the chance to be connected with our trainers and at the same time being flexible in your schedule with the recorded sessions.
You will have  private calls with your personal mentor.
In our Online Forum you can express questions for all prerecorded classes.
All classes will be given from and recorded in Cusco, Peru – Epicenter for the Awakening of Consciousness!
Highlights of the Yoga Teacher Training include:
Learn to teach both Vinyasa and Restorative styles

The Art of Adjustments

Energy Anatomy, Chakras, Nadis, Aura, Bhandas and more

Ayurveda, Yoga Nutrition/Diet and Self-
You will learn to teach Vinyasa and Restorative styles, in accordance with Yoga Alliance Standards, with the theme of Joyful Awakening through the practice of yoga and through teaching yoga. Pachānanda's mission of the training is guiding people into their centered hearts through intentional practices, encouraging them to listen to their inner wisdom and trust that it not only guides each of us but also allows us to live our bliss as our greatest service to the whole. We also emphasize yoga as lifestyle, with this training as a commitment to your spiritual path.
Focuses of the training: 
Asana techniques and workshops on alignment

Physical anatomy and physiology

Energy anatomy: chakras, nadis, aura, bandhas, and more

Pranayama, mudra, meditation and mantra

The art of adjustments

History and philosophy of yoga

Sacred texts: The Vedas, The Yoga Sutras, and Bhagavad Gita

Eight limbs of Ashtanga

Dharma and Karma

Introduction to Sanskrit

Ethics for yoga teachers

Yogic lifestyle

Ayurveda, yoga nutrition / diet, and self-care

Learning how to build and teach Vinyasa and Restorative classes

Class intention, theme, and sequencing

Class observation and teaching practice

Finding your personal teaching style

Empowering yourself as a teacher

Teaching to beginners, mixed level, and advanced students

Teaching to special audiences

Getting started in the business of yoga
Your Lead-Trainer: Niki Coate
Healing House and Pachānanda founder and lead trainer Niki, is passionate about connecting to the wisdom of the heart, and letting that guide both our yoga practice and our lives. A student of yoga for the past 17 years and a certified Yoga Teacher for more than nine, Niki's stylistic influences include: Anusara, Ashtanga, Dharma, Vinyasa variations, Iyengar, Yin and traditional Hatha. She loves serving as a coach to new teachers, helping them find their personal voice and style. In addition to her experience as a Yoga Teacher, Niki is a student and teacher of philosophy and literature, as well as a Reiki Master Teacher, Sacred Dance Teacher and Energy Medicine Teacher/Practitioner.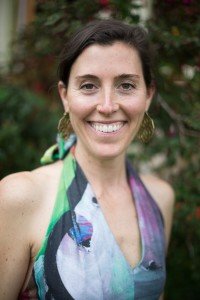 How to reserve your spot for the Yoga Teacher Training:
Get in touch with us via ytt@pachanandacusco.com and make your Payment of $1175USD* here via PayPal:  PAY NOW
Special times require special deals!!
If you participate in another Yoga Teacher Training of Pachānanda School and Retreat Center until June 30th 2022, you get an 800 USD discount! Or get a 400 USD discount on any of our other Trainings or Retreats (e.g. SacredDance Training and Initiation; THRIVE! Retreat, Kundalini Yoga Teacher Training etc.)
*Payment is not refundable. In case of a serious reason that comes up before the first day of the training and prevents participation in the training, your payment is transferable to another training organized by Pachānanda School and Retreat Center within 12 months.
                                                                                                       …once you have signed up for the Training: Get prepared!
More detailed information of the Virtual Teacher Training: 
ADDRESS:
Qanchipata 555 -San Blas, Cusco, Peru
OPENING HOURS:
Monday to Saturday 8am – 8pm
Sunday 9 am – 5pm
CONTACT MAILS:
SOCIAL MEDIA: